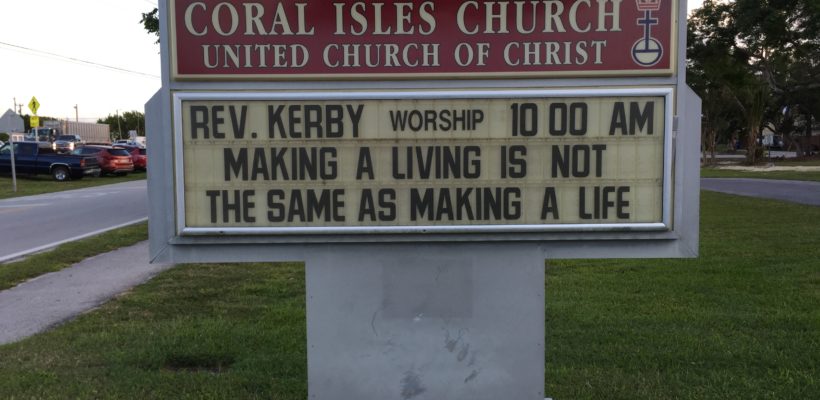 Is Education Meaningless if it Doesn't Lead to a Job?
In Florida, the Constitution Revision Commission (FLCRC) convenes once every 20 years to examine the Florida Constitution and propose changes for voter consideration. Any proposals that pass the FLCRC's final vote would be placed on Florida's General Election ballot (November 6, 2018) and must secure at least 60 percent voter approval to become law.  If you are not paying attention to the FLCRC, you should be.
On December 14, 2017, the Education Committee of the Florida Constitution Revision Commission will meet to discuss, among other things,  the "Mission/Intent" of Public Education. We suspect this is in preparation for Commissioner Nicole Washington's Proposal 89.
Proposal 89 declares
"the purpose of the public education system of Florida is to develop the intellect of the state's citizens, to contribute to the economy, to create an effective workforce, and to prepare students for a job"
and adds:
"in order to build Florida's talent pipeline for the careers of today and tomorrow and align the state's education, workforce, and economic development efforts, it is the intent of the people to provide high quality and affordable postsecondary education opportunities."
Is the purpose of public education really to prepare students for a job or for economic development?
Thomas Jefferson wrote "An educated citizenry is a vital requisite for our survival as a free people."
Dr. Martin Luther King Jr said "The function of education, therefore, is to teach one to think intensively and to think critically. But education which stops with efficiency may prove the greatest menace to society."
Noam Chomsky felt "Education is really aimed at helping students get to the point where they can learn on their own."
Are these old fashioned ideas? Is education meaningless if it doesn't lead to a job?
Two years ago we wrote on this subject, disagreeing that the purpose of public education was merely to create an effective workforce or prepare a child for a job:
"Education means more to my family than job training… We do not send our children to school to help develop Florida's economy; our children are sent to school to develop a love of learning, to expand their minds, to discover art, culture, history, to learn to think and problem solve, to collaborate, and to become involved active participants of our society; basically, to grow into good, solid human beings.

Do I want them to have successful lives? Of course, but I won't measure that by their paycheck. To define a person by their job is so limiting… I want my children to do more than make a good living, I want them to have a good life… and that requires a quality education."
Last week, a local Keys church summed it up nicely: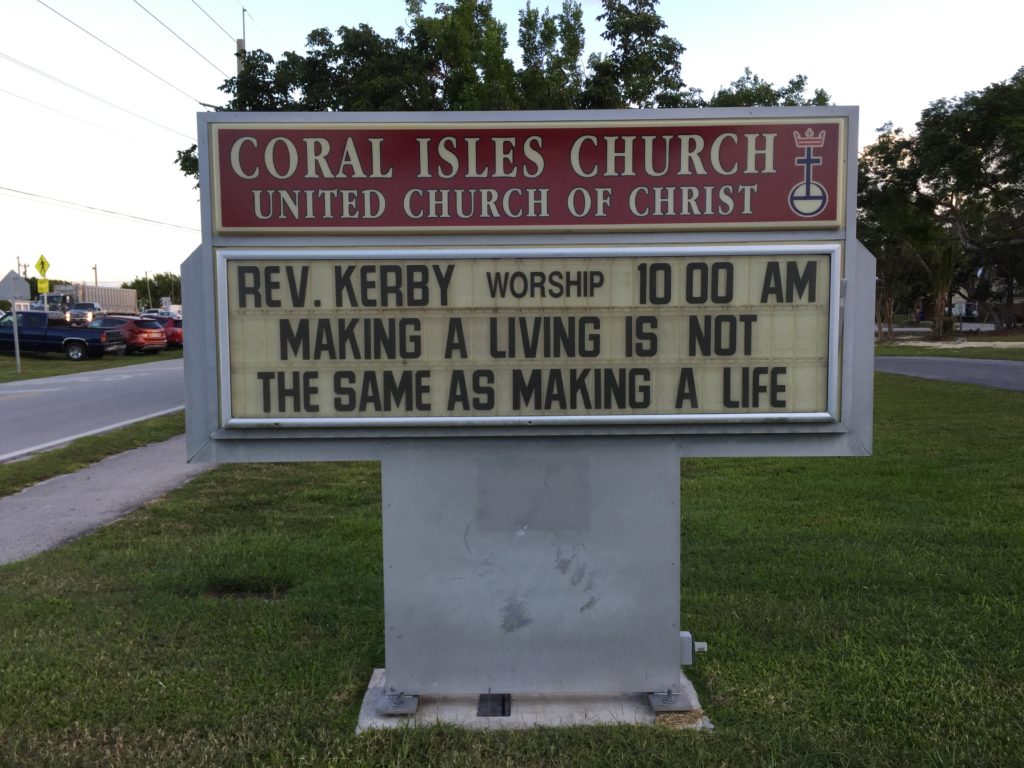 We believe public education should prepare our children for a life. We hope the FLCRC commissioners will agree.
You can follow the Florida Constitution Revision Commission at flcrc.gov and watch the Education Committee meet at 8:30 am, 12/14/17 on thefloridachannel.org.